Wow! I haven't had the chance to sit down and blog for a while! we ended up all getting a bad cold, the newborn ended up in the hospital with RSV, hubby and a couple kids ended up with some sort of flu bug and I had a fever/chills for a day because of an infection. So it feels like we were sick over here for too long. At least we were sick the couple weeks before Spring break tho. We all felt better and were ready to enjoy the week to the fullest. We also got lucky that hubby and Em had it the same week, so we were able to have some fun family time. And boy has it felt good just to relax and enjoy the great weather too!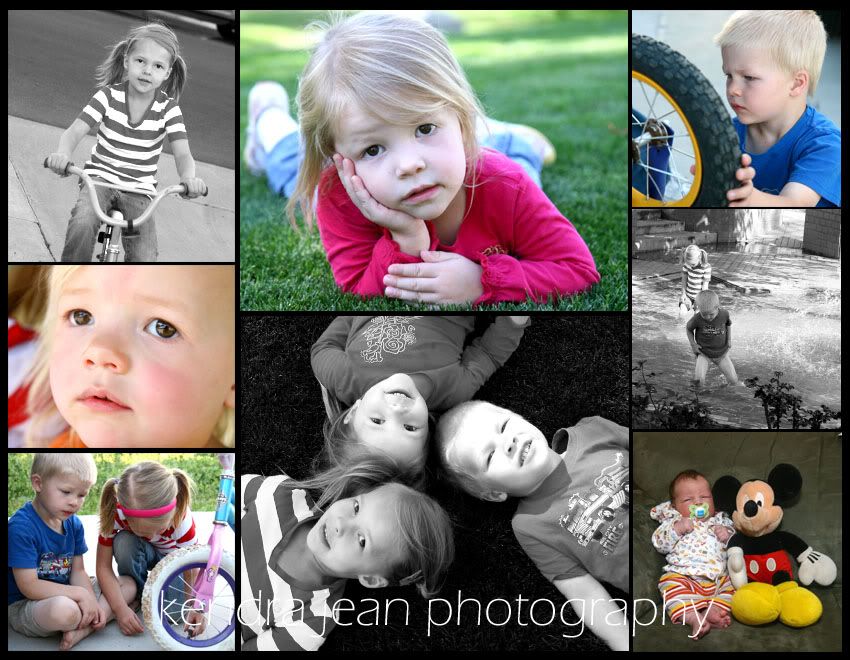 We spent an afternoon at the Scottsdale civic center, running and chasing each other, watching the ducks, even wading in the fountain to cool off! Lots of time out front climbing the tree, riding bikes and playing. I even remembered to get a one month old picture with mickey(a personal photo project that I am going to get each month)! Em has been busy all week making a neighborhood project for school, I am going to have to get a picture of it, and of course she chose to build a school! She was supposed to take a drive with us around the neighborhood and choose something to make a model of, so that's what she chose! The kids ...and me :( have been doing a little slacking on the cleaning this week because of all the time outdoors and taking scenic drives! So I am going to pay for it tomorrow(yes, not today!) making up for missing a couple days!

One of our drives was up to Wickenburg, there we did a little touring, ate some lunch and came back to town to walmart to buy Em a bigger bike. Here are a few pictures of the beautiful green Arizona Desert! I just can't believe how green it is. I was hoping to see more wildflowers but they were pretty sparse.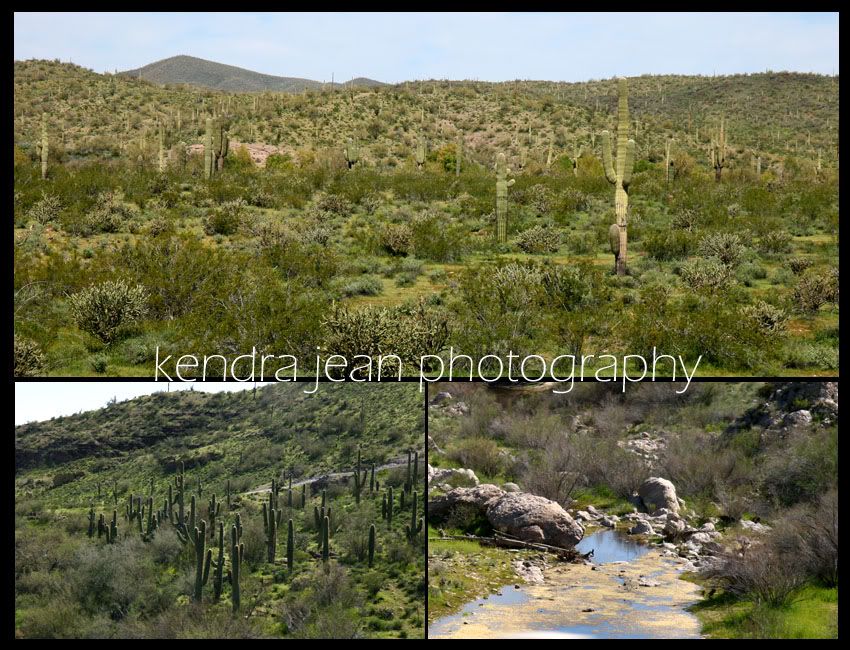 Wednesday was for appointments, all the kids were due for well checks/shots and I was expecting shots for a few of them. Only one kid needed them and the apt. went smooth! Then we had eye appointments and new glasses to pick out. Why is it always so hard to pick out glasses!? there is so many choices, and I am always going back and forth on a couple pairs.

anyways I feel like I am rambling! Now I get to go and enjoy the weekend before the school schedule starts again! As for plans for the weekend, we are hoping to spend another afternoon in the park for sure and we will see what else comes up! I also get to do a session with some cute little nephews of mine tonight, so watch for those pictures soon!

Also, I have some details coming soon about Spring Sessions, so stay tuned for those and be sure to take advantage of them and get some new pictures for Easter, Mothers day or just because!


See more of Kendra's work on the
website
. Become a fan of Kendra on
Facebook
..