It will probably take a couple months for me to get used to writing 2011! Another year gone, just like that! And a new year just starting fresh. New Years Eve was spent celebrating with Friends and ringing in the new year with LOTS of loud fireworks, noise makers, silly string, kids screaming. You get the picture; just pure LOUD! But it was fun and about 15-20 minutes past midnight, noise died down some, and 2 year old had just had enough and it was time to head home. And no camera with me, so no pictures :)
So instead, you get to enjoy this silhouette from a session in December! (and as soon as I get back to regular scheduled blogging, I will be posting the rest of my mini sessions!)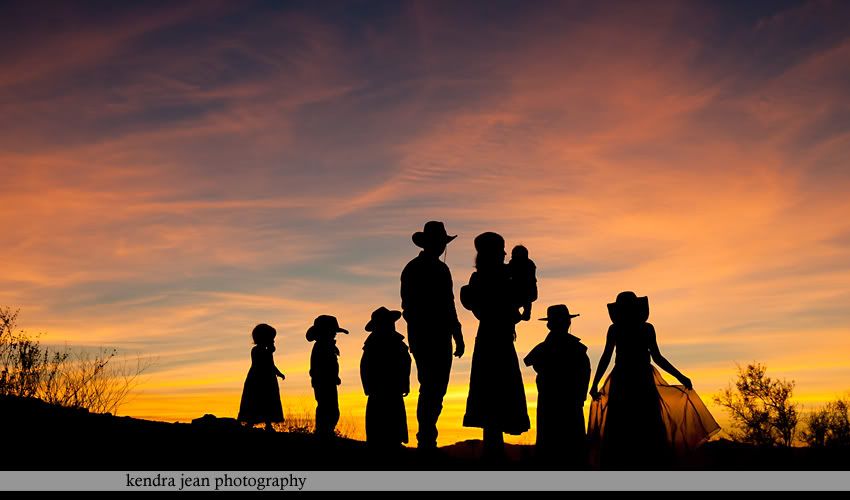 Now back into the school grind bright and early this morning! I am sure it was rough for Hubby and Em to get up when it is so cold and probably still a little dark to get to school! (yea, they let me sleep through it all ;)!) So glad that it wasn't me getting up this morning, I need a few nights to get back on a normal bed time/wake time schedule! :) So do the other kids apparently, being as I am the only one up and it is after 10!
I am looking forward to an exciting year for KJP, I have written all my goals down(a couple times actually, since a couple kids have each taken a turn at tearing my page out or writing all over it!) And am looking forward to my SEVENTH birthday, which is in July, when I officially started in 2004!! I still cant believe that I shot my first handful of weddings on a Nikon film SLR! Crazy :)
Hoping all of you have a happy and blessed new year as well!