To jumpstart the Spring season, I am offering all Portrait sessions

50% off

!

This is the perfect time to schedule a session with Mothers day and Easter coming up. It is also the perfect time for "Just Because" pictures. All sessions will be 50% off through the end of April, so call and schedule your session today!

Anyways, Here is Maddie I can't post without a picture! I just love this picture for two reasons, one is the adorable little Maddie and the other is the perfect green wall in Tiffany's living room!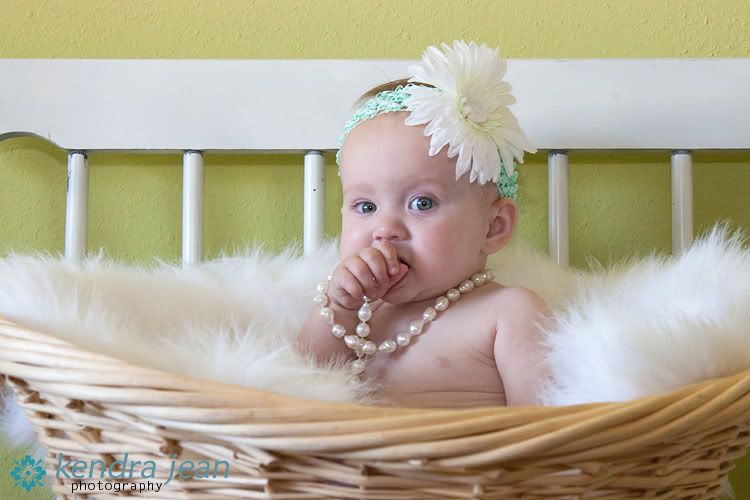 Here is little Maddy, she was just loving it sitting in this basket! She didn't want to get out. Of course she is just darling as ever.I have a few more to post as well as another Maternity session, so come back to take a look at those!



=======================
Kendra Jean Photography, Phoenix Arizona
www.kendrajeanphotography.com