These are SO cool! This is a cool product that my canvas company offers. What daddy wouldn't want a sweet Metal print? These are your images printed on a metal sheet, that come with a block to stand on a desk or shelf.

This first one shows the sheer background or a white background, when you order please let me know which one you would want.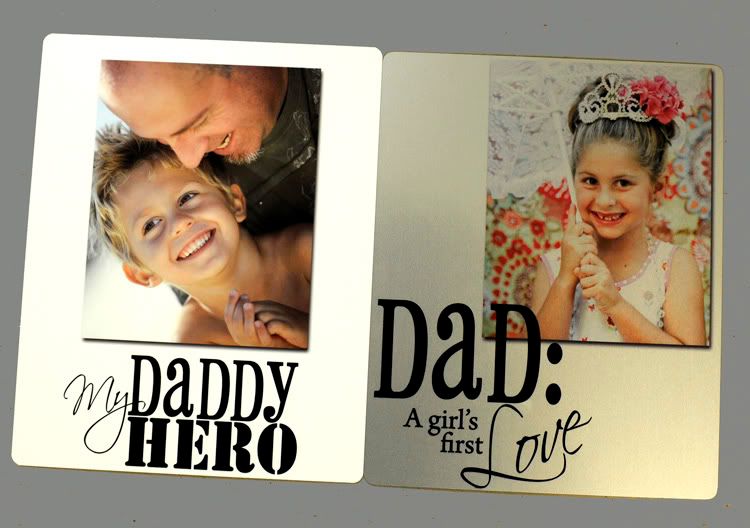 These are the sheer and white, showing the sizes 8x10 or 11x15. You can choose any image of your own. These are just samples using a template.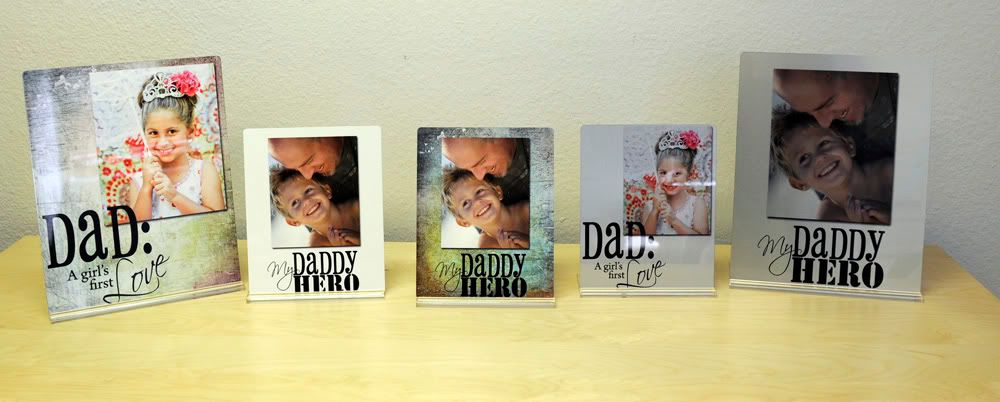 And to top it all off, get the back with this printed on it so you can sign it with a sharpie!



How cool are these? I think they would be so fun for

(you to have displayed on a table or shelf in your living room)

daddy to have on his desk at work or in his workspace at home!

Your options are an 8x10 which are on sale for

$55,

or an 11x15 which are on sale for

$65

! Sweet! The price includes either a sheer or white and the printing on the back.

These need to be ordered by June 8th, to be sure to get them by fathers day!