Seven wonderful, happy years of Marriage! We have been so blessed so far in our first seven years together!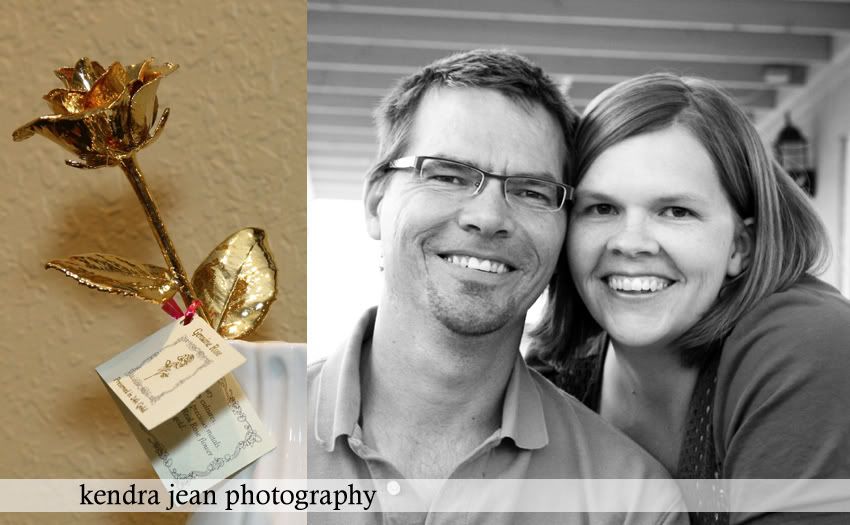 We were all out back today enjoying the absolutely GORGEOUS weather after dinner and I gave the camera to our 6 year old to take a picture of the two of us together and this is what she got! And the rose is from the Hubby on the day of our Anniversary (monday). I have never seen such a thing as a real rose dipped in gold! Now I have and I think it is neat.

Anyways, stay tuned for some more sessions next week!