I always get the same question, What do I wear on the kids? How do I dress them? So I did a quick idea board for boys/girls. All of these outfits were found on Old Navy, Gymboree and Gap. These are just a few very quick finds, their is such adorable outfits for the kids, just look around. You don't have to go shopping either, get some ideas online and dig in the closets. I also, suggest that you bring a few different things that we can do a quick change.

I always say dress them in fun, comfortable clothes that the kids can run around in! The kids don't have to be super matchy-matchy, in white/khaki or all denim/black etc. I like the added color in the photos, you can have fun outfits that are not all the same, but still all coordinate together.

Girls are always so much fun! Bright dresses, pretty sandals/hair bows etc.




Boys have few selections, but still lots of cute outfits:)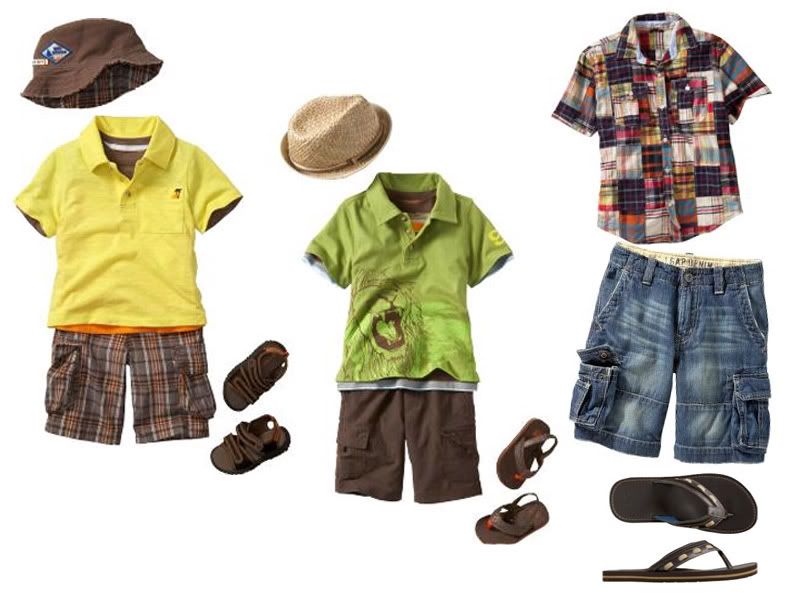 Hope this is a little help! Another thing I try have you stay away from is big logos or overbearing images that will take away from your kids faces!

Remember too, you can bring multiple outfits to the sessions. I also like when the parents bring fun props for the kids/babies, like the favorite blankie, the teddy bear, the skateboard, any fun little meaningful item that you would somehow want incorporated into the photos.