**********AND THE WINNER OF THE SESSION IS......Jamie Reiner!***********




I love my job and I love being able to do a free session giveaway every once in a blue moon! And I love that I am able to get fun family shots for my clients that they are able to cherish for a lifetime! So just because and as a THANK YOU to all of my facebook friends/supporters, I am going to give away

A FREE MINI SESSION!



Here are the details:

-The session will take place any outdoor location, or in your home, in North Scottsdale or North Phoenix anytime before September 1st.

-It will be a Half hour session(any type of family, kids, engagement, baby etc..)

-All the edited images will be online in a gallery. From the gallery, you will be able to order prints or the DVD.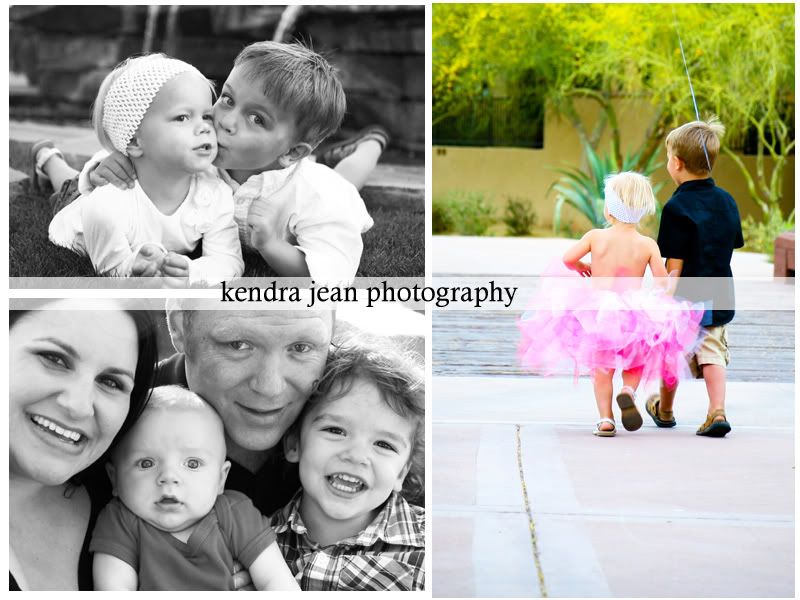 Here is how to enter:



1. Become a Friend of Kendra Jean Photography on Facebook HERE.

and post this as your Status:

"Kendra Jean Photography is giving away a FREE MINI PHOTO SESSION on her blog/facebook! details at http://www.kendrajeanphotography.blogspot.com or @Kendra Jean-photography"

than, come back here leaving a comment to let me know you did that.



For additional entries you can do the following:



2. blog about the giveaway on your own blog. with a link to my blog and the details! than come back and leave a comment with the link to your blog post.

3. Suggest your Facebook friends to become friends with Kendra Jean Photography on Facebook. (On Facebook look on the left side under my profile picture, and there is a suggest to friends link!) and let them know about the giveaway and let them have a chance to enter!

So you can have a total of 3 entries for the chance to win; becoming friends and posting to your status, blogging about it, and suggesting to your friends. (comments can be left on facebook or blog)

CONTEST ENDS on Tuesday July 6th, 2010 at midnight!

GOOD LUCK!!

One winner will be randomly selected.