I just love newborns! I just can't put in words how much I love holding the little ones and capturing the precious newborn stage! This little guy Oliver was only 3-4 days old and he was just wide awake for the beginning, but once he got all wrapped up and cozy, he started sucking on his fingers and fell fast asleep.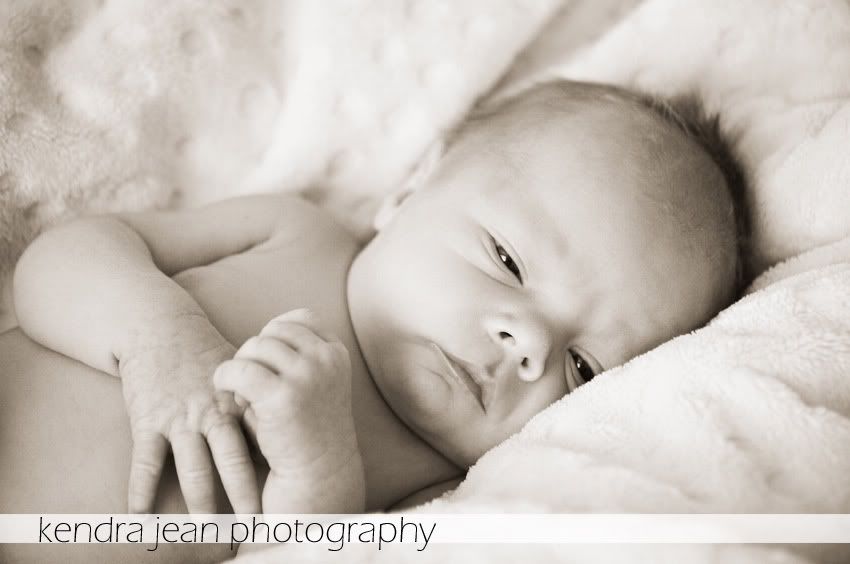 I just have to chuckle when I look at this series of him holding up his head. He was too wide awake for what I was aiming to get, but I couldn't believe how strong he was at so little! and he was acting like he was going to just kick himself right out of his little perch!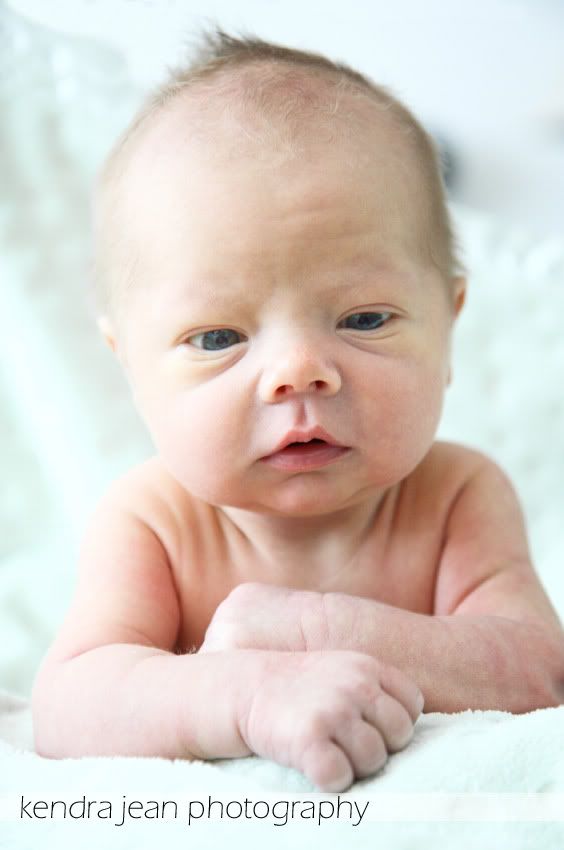 starting to become a workout holding up his little newborn head!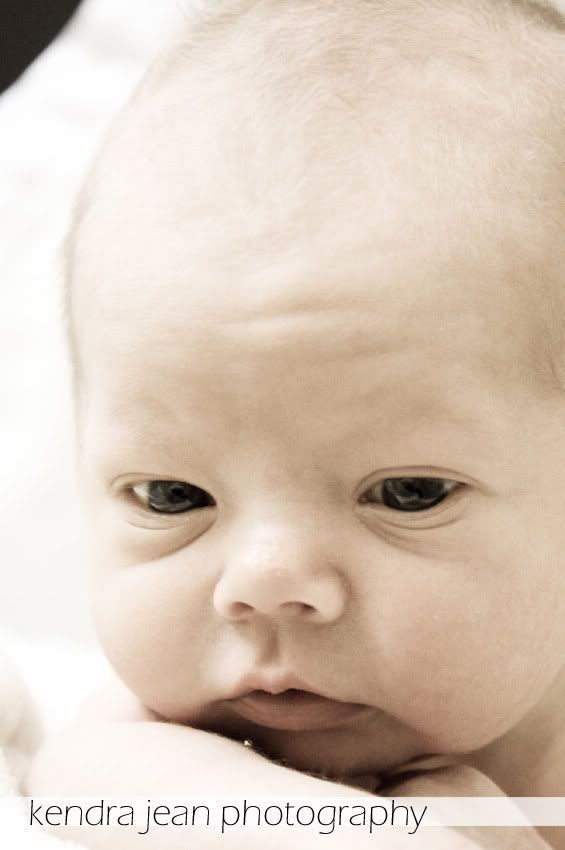 getting sleepy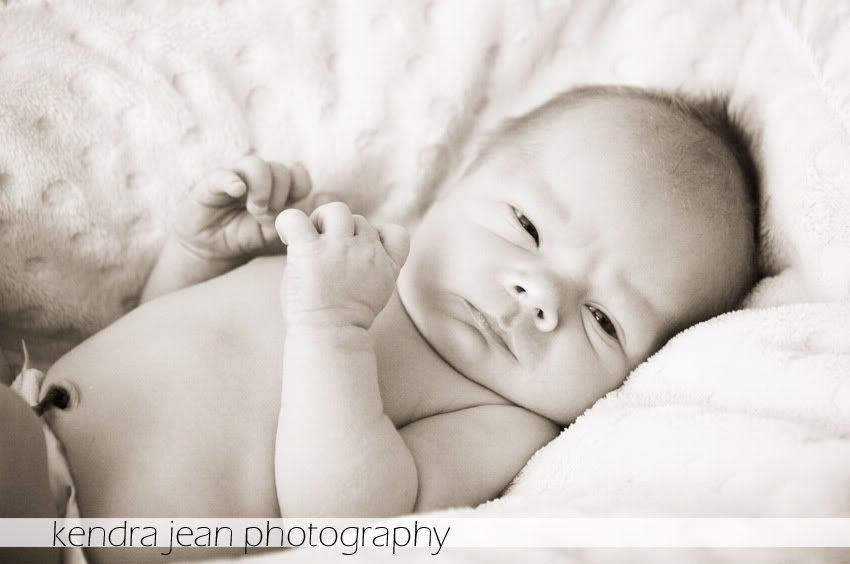 ahh there's the thumb!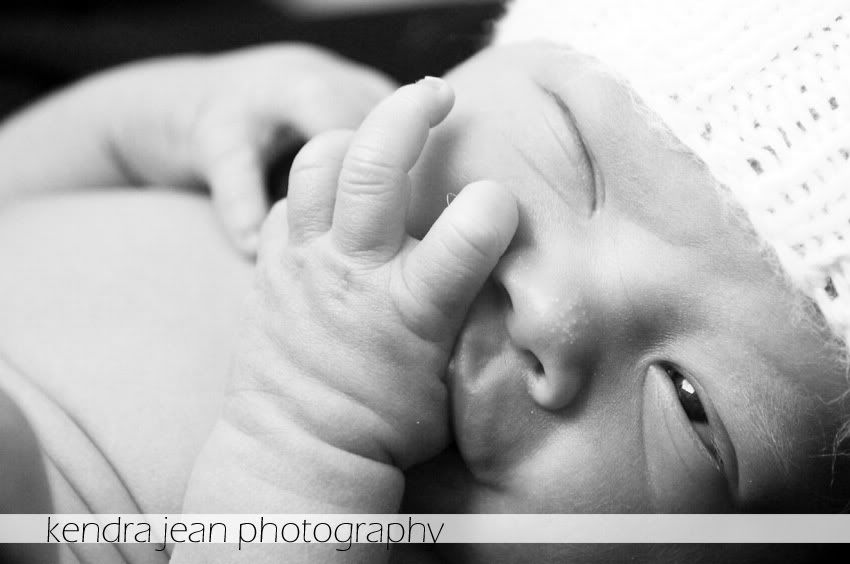 Such a tiny little bundle of love!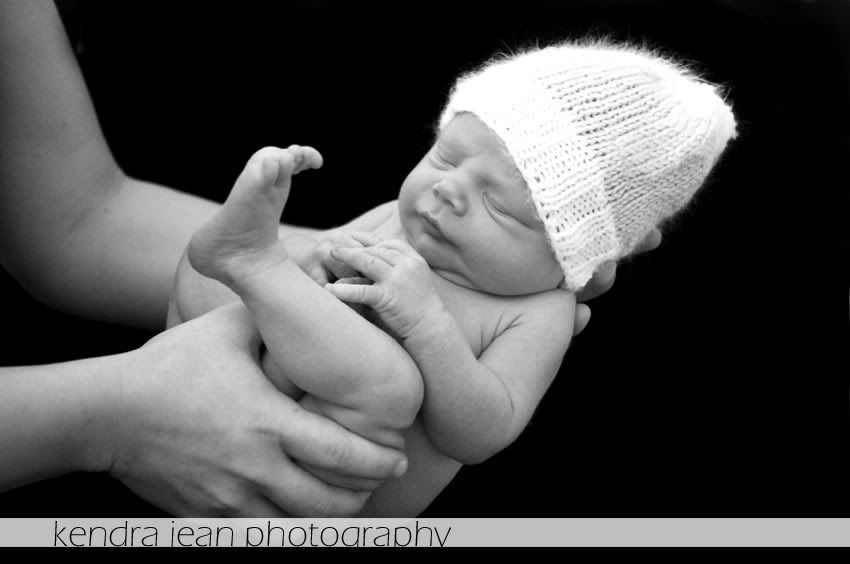 so sweet...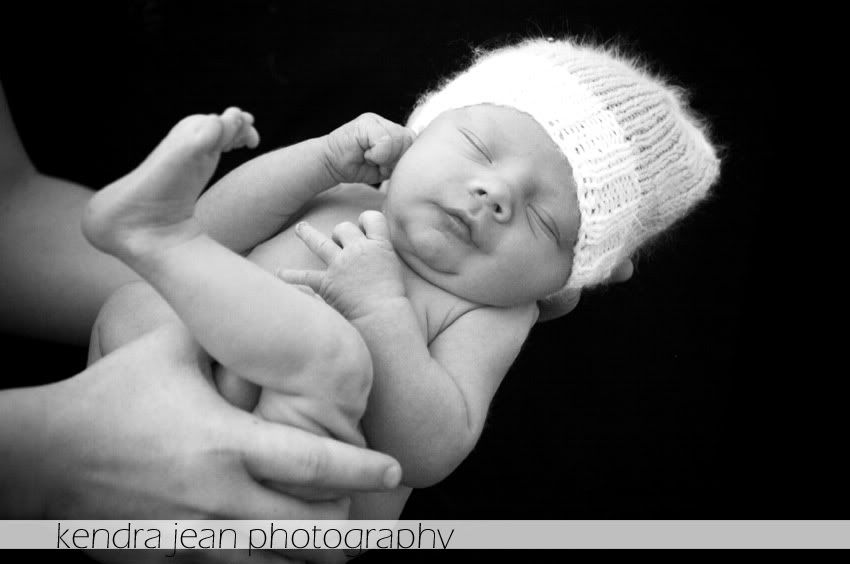 love this one of little Oliver!



he absolutely loved being in this basket all snuggled up in his warm cozy blanket!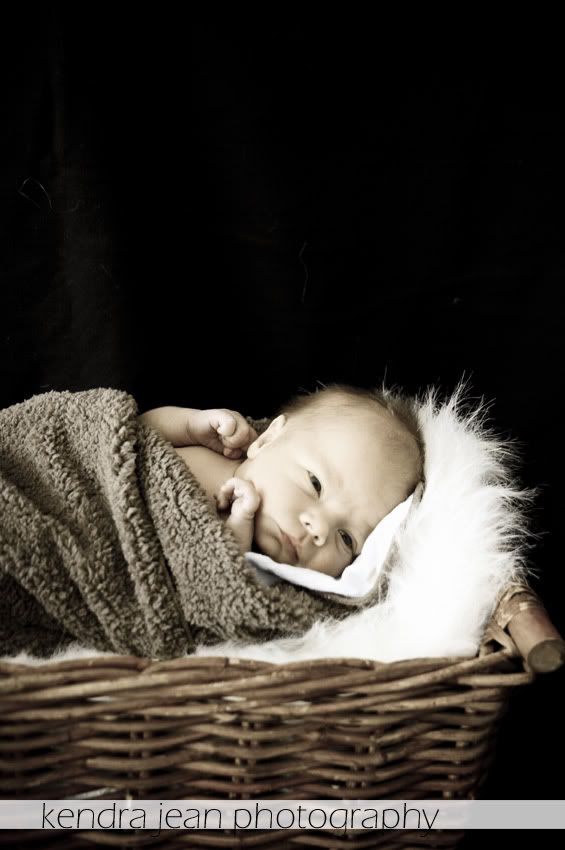 now he is really sleepy and cozy in here.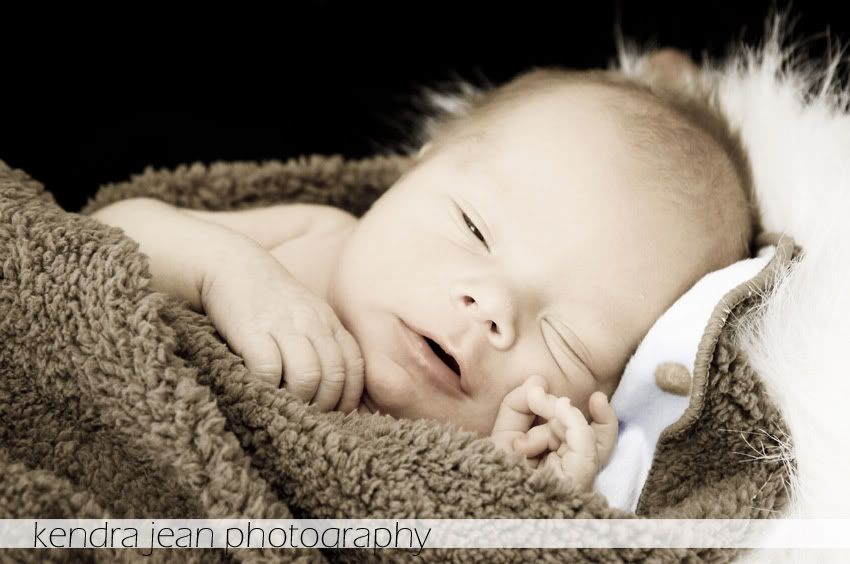 Of course gotta love the little toes on baby feet!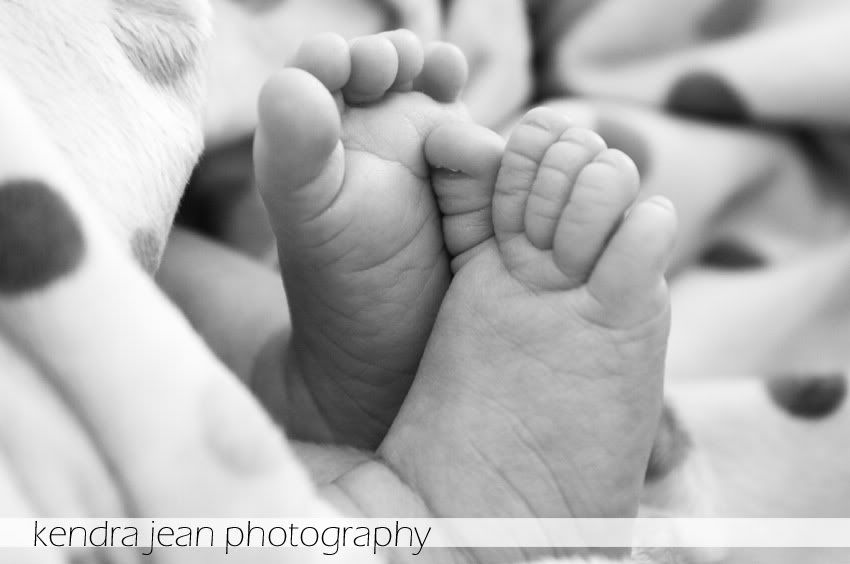 his little hands always tucked up under his chin.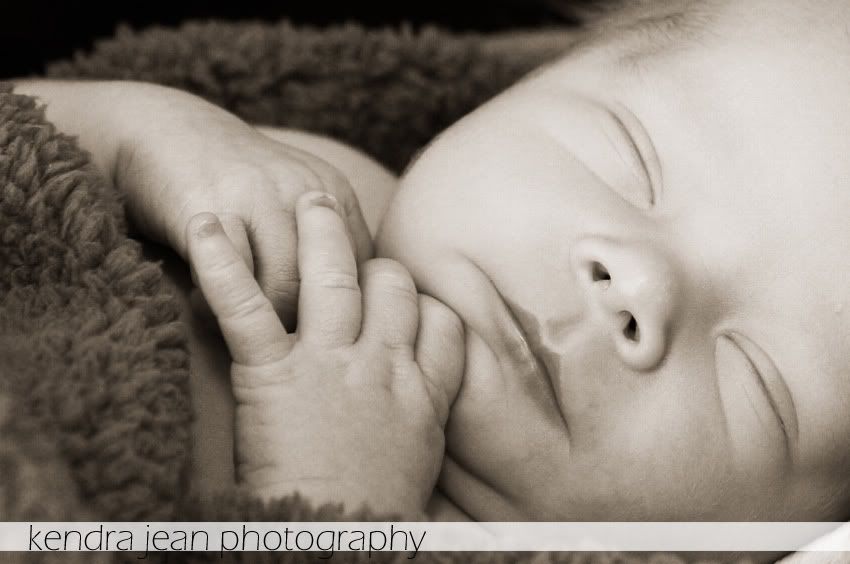 one big yawn before falling asleep!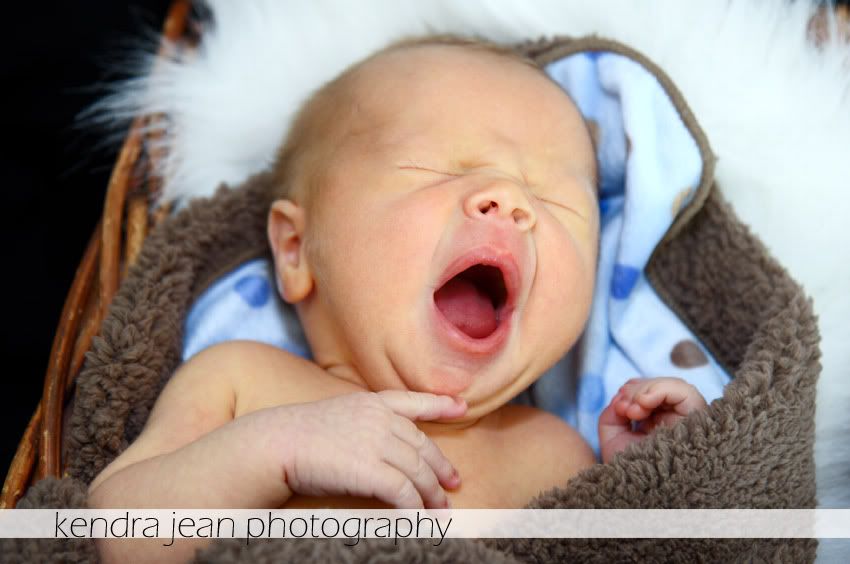 Congratulations again Danny and Ashley! he sure is a sweet little guy and I am so glad that I got the chance to photograph his little newborn stage! Cherish these first couple weeks, they grow sooo fast!

These also made me real excited for ours to arrive already! hopefully any day, so if you try calling and I don't answer, that's why!

See more of Kendra's work at
www.kendrajeanphotography.com
. Friend Kendra on
Facebook
.