Eastons family lives in Colorado, but came here to visit some family. His mom, contacted me before Easter, to let me know that she wanted to do a session while they were here. Again, I am so glad to be getting to have sessions with such cute families! Easton was just good as ever! Wide awake for most of the time, but fell asleep for a short while. He didn't like me doing much rearranging while he was asleep so, it didn't last long with a sleeping baby.
What a cutie! I just love the little bubbles he's blowing!



And of course his little baby toes:)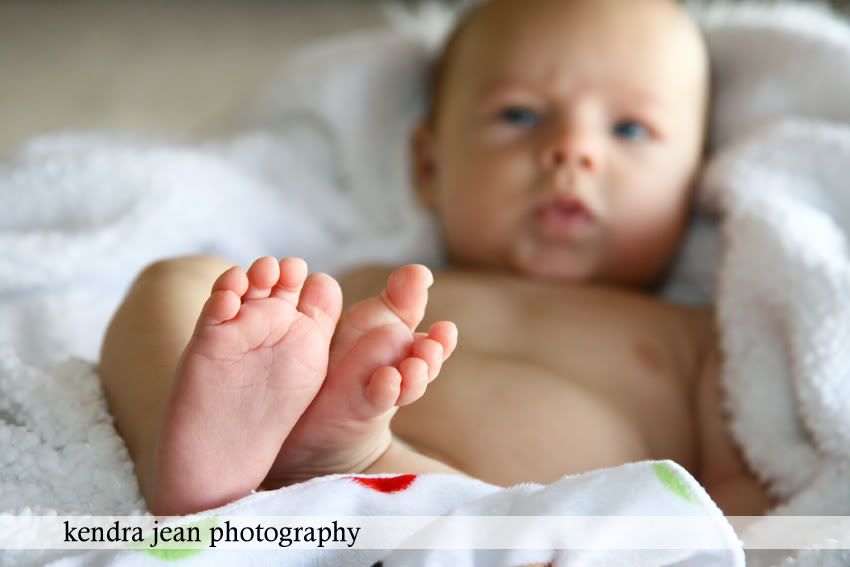 Love his big blue eyes.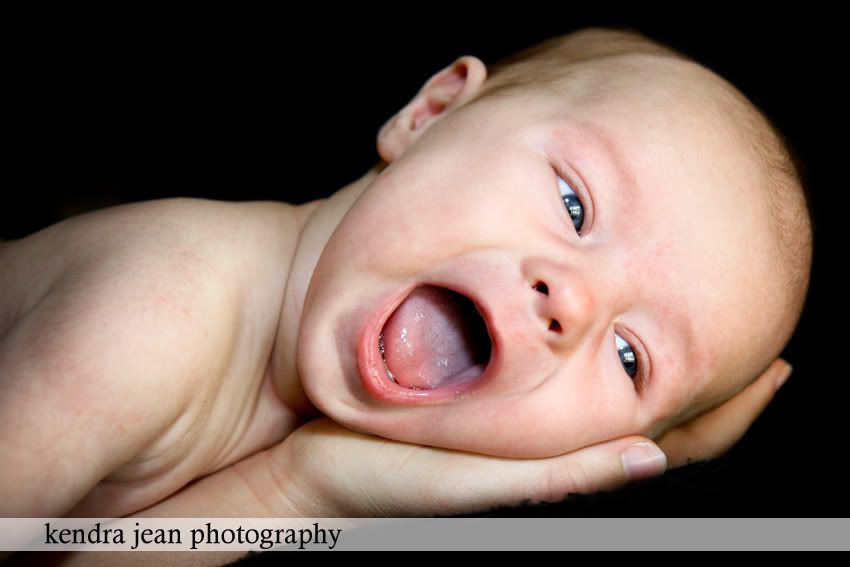 I was chuckling at this series! So cute a big smile and then Oh, what is that thing in my face!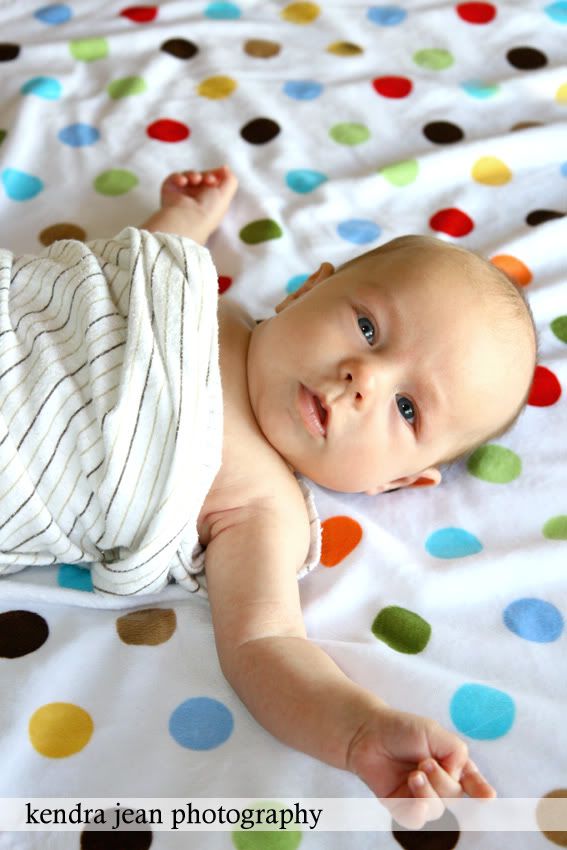 he just loved being all wrapped up tight. So cute.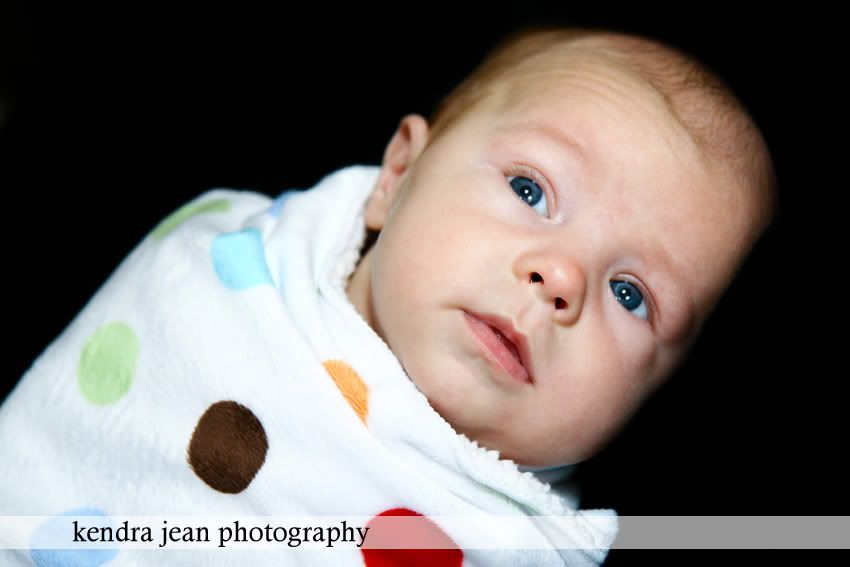 A favorite :)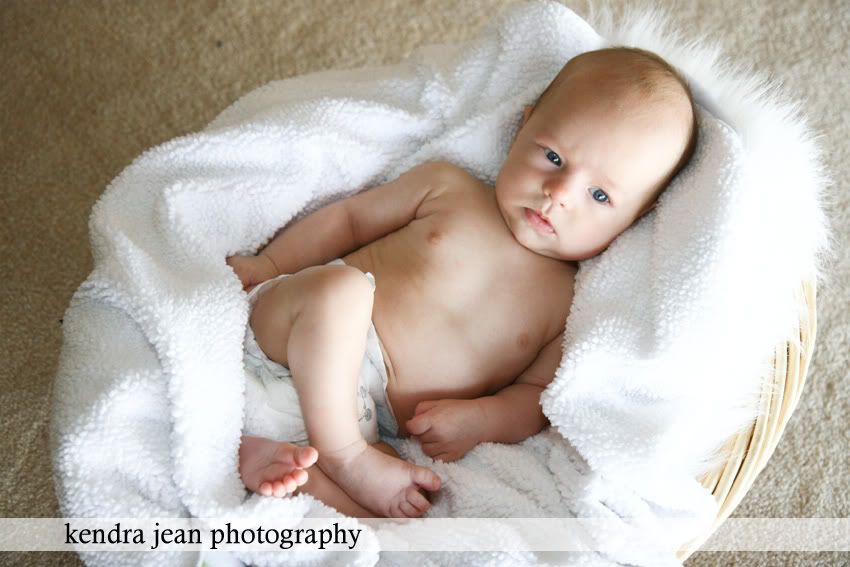 So peaceful! Love his hand under his chin!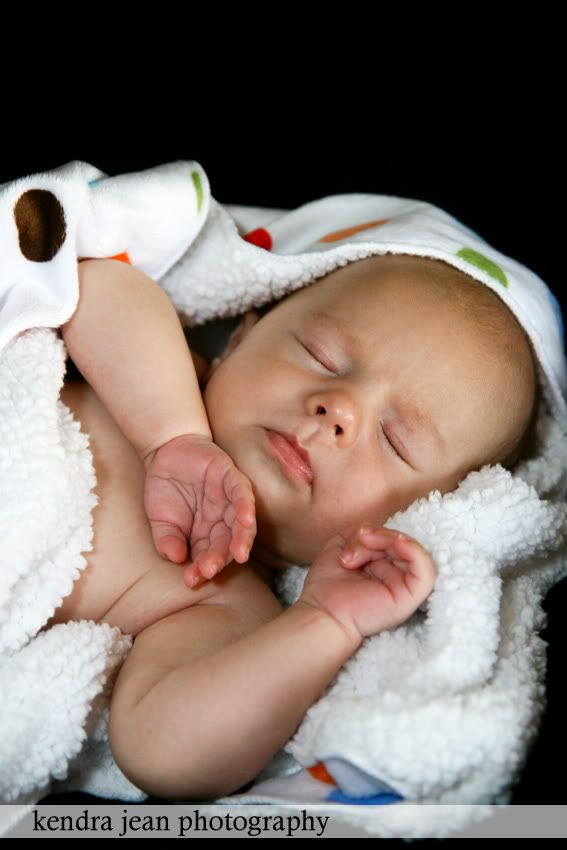 Thanks for taking planning time during your vacation for pictures! I hope you love them as much as I do :)